inMode BodyTite in Memphis
We all strive to look and feel our best. Diet and exercise are the cornerstones of staying fit, but sometimes that is not sufficient. Now you have the answer: BodyTite. With BodyTite, you can reduce fat without having to worry about sagging or wrinkly skin. Patients can now achieve surgical-like results with no large incisional scars, less downtime, and long-lasting, beautiful results.

BodyTite is a great solution for individuals who are looking to reduce fat without saggy, wrinkly skin. It also helps improve skin laxity after weight loss or aging. BodyTite is a minimally invasive procedure that shapes, contracts, and lifts without the scalpel or scar. BodyTite uses RFAL (Radio-Frequency Assisted Lipolysis) technology that addresses some of the shortcomings associated with traditional liposuction or surgical body lifts
Fractional radiofrequency is a type of aesthetic treatment that uses electromagnetic waves to stimulate collagen production and the skin's healing process, making it acquire a more regular and uniform appearance. The application of this technology is indicated to soften stretch marks, wrinkles, acne spots, and sagging, improving the texture and firmness of the skin.
Currently, aesthetic medicine has several devices that use fractional radiofrequency technology for different purposes. Morpheus8 stands out for offering versatility and consistent results, promoting an effect similar to lifting and enabling the remodeling of various areas of the body and face. The device reaches deeper layers of the skin, leading to fat clotting and tissue contraction.
For this, the technology uses not only minimally invasive radiofrequency but also applies an independent thermal field that distributes heat evenly. As a result, the localized fat that is present in the treated region is liquefied and eliminated by the body, improving the patient's contours and improving skin contraction.
What are the benefits of BodyTite?
Minimally invasive procedure;
No big scars;
Superior results in contouring the treated region;
Significant increase in skin contraction
(up to 47% skin contraction observed in clinical studies);
Uniform results on the patient's body;
Lower incidence of bruising, swelling, and pain;
Reduced downtime (compared to surgical procedures);
Superior, proven safety standards.
How quickly will I see results?
Results can be seen immediately, with the best results noticeable after 6 months, and continuing up to 12 months.
Depending on the treatment area, downtime can be from 1-2 days up to 10 days
"Dr. Robert D. Wallace has been recognized for many years as one of the best plastic surgeons in the United States and has an international reputation for his work in craniofacial, cleft, and cosmetic surgery. He has been on Castle Connelly's Top Doc list and Best Doctors award for many consecutive years. In addition, he was selected by Newsweek magazine in 2021 and 2022 as one of the top 100 plastic surgeons in the USA on their list for facelift and rhinoplasty surgery. In 2022 he was honored by Memphis Business Journal with the Healthcare Hero award in the physician category for his work in pediatric and craniofacial surgery. He has published multiple medical articles and book chapters in plastic surgery literature."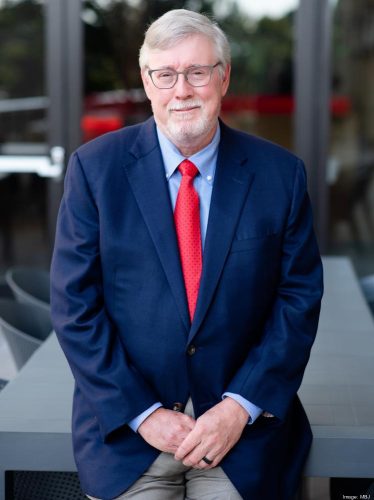 Schedule your BodyTite treatment in Memphis
If you have any questions or want to schedule an appointment, contact us and our team will be glad to support you