Cleft Lip/Palate and Craniofacial Surgery in Memphis
Dr Robert Wallace is the most experienced craniofacial surgeon in the Mid-South region having 25 years of surgical experience.  His craniofacial training was at the world renowned Hopital Necker in Paris, France with Dr Daniel Marchac who was a pioneer in the field.  He brought that training back to Memphis in 2000 and formed the craniofacial program at Lebonheur.  For many years he was in charge of the Lebonheur Craniofacial program and fellowship in craniofacial surgery.  As Professor and Chairman of Plastic Surgery at UTHSC for over 25 years he started one of the world's 35 craniofacial fellowships at UTHSC and Lebonheur and trained over 15 plastic surgery craniofacial fellows who now practice craniofacial surgery around the world
He has published numerous articles and book chapters on the subject and is considered an international expert in the field of craniofacial surgery. You could not find a more qualified or accomplished craniofacial plastic surgeon in the Mid-South region.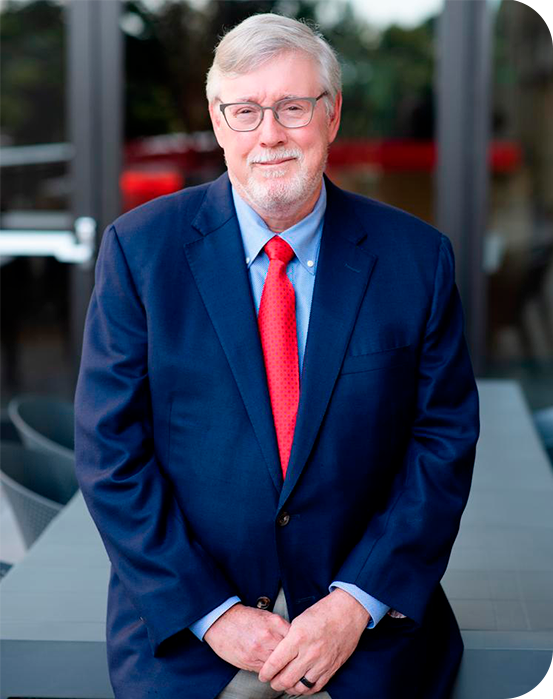 Cleft lip-palate surgery is a surgical procedure that is performed to correct a congenital deformity of the lip and/or palate. A cleft lip is a condition where the upper lip does not develop properly during fetal development, resulting in a gap or split in the lip. A cleft palate is a similar condition where the roof of the mouth does not fuse properly, resulting in an opening or split in the palate.
Cleft lip and palate surgery is usually performed in the first two years of life, although the timing may vary depending on the specific circumstances of the individual case. The procedure is performed under general anesthesia and typically involves repairing the cleft lip first, followed by the cleft palate at a later date.
The specific details of the surgery will depend on the severity and location of the cleft, but the general procedure involves making incisions along the edges of the cleft and then suturing the tissues together to close the gap. In some cases, tissue may need to be added or removed to achieve the desired result.
After the surgery, the child will usually need to stay in the hospital for a few days to monitor their recovery. In the weeks and months following the surgery, the child will require ongoing medical care and follow-up visits to ensure that their healing is progressing as it should be.
Overall, cleft lip and palate surgery is a complex and delicate procedure that requires a skilled and experienced surgeon. While the surgery can be challenging, it can significantly improve a child's quality of life and help them to live a more normal and healthy life.
Selecting a surgeon for cleft lip and/or palate repair is an important decision that requires careful consideration. Here are some tips that may help you select the right surgeon:
Look for a specialist: It is important to choose a surgeon who specializes in cleft lip and palate repair. Surgeons who specialize in this field have extensive experience and training in dealing with the complexities of cleft lip and palate surgery.
Check their credentials: Make sure the surgeon is a board-certified plastic surgeon with craniofacial training and licensed to practice in your state. You can check their credentials with the relevant medical board or licensing authority.
Ask for referrals: Ask your family doctor or pediatrician for referrals, or check with support groups for children with cleft lip and palate to see if they have any recommendations.
Research the surgeon: Once you have a list of potential surgeons, research their backgrounds and experience. Look for reviews or testimonials from other patients, and check if they have published any research in the field.
Meet with the surgeon: Schedule an appointment with the surgeon to discuss your child's needs and ask any questions you may have. This will give you an opportunity to evaluate their bedside manner and communication skills, and to assess whether they are a good fit for your family.
Consider the hospital: It is important to consider the hospital where the surgery will take place. Look for a hospital with experience in treating cleft lip and palate patients and with a dedicated team of specialists to provide comprehensive care.
Ultimately, it is important to choose a surgeon who you trust and who has the expertise and experience to provide the best care for your child.
Craniofacial surgery is a specialized surgical field that involves the treatment of complex congenital and acquired deformities of the skull, face, and neck. It is a multidisciplinary field that involves close collaboration between plastic surgeons, neurosurgeons, and other healthcare professionals.
Craniofacial surgery can be performed for a variety of conditions, including craniosynostosis (premature fusion of skull bones), cleft lip and palate, facial trauma, congenital anomalies, and facial asymmetry. The goals of craniofacial surgery are to improve function, restore aesthetics, and enhance quality of life.
Craniofacial surgery may involve a range of procedures, such as skull reshaping, jaw surgery, bone grafting, tissue expansion, and soft tissue reconstruction. The surgery can be performed on patients of all ages, from newborns to adults.
The success of craniofacial surgery depends on a range of factors, including the patient's medical history, overall health, and the nature and extent of the deformity. Craniofacial surgery is typically performed in a hospital setting under general anesthesia and requires a specialized team of healthcare professionals to ensure the best possible outcome.
Selecting a craniofacial surgeon is an important decision and requires careful consideration. Here are some main things to consider:
Board certification: Look for a craniofacial surgeon who is board-certified in plastic surgery with fellowship training in craniofacial surgery.  Board certification indicates that the surgeon has met rigorous standards for education, training, and experience of the American Board of Plastic Surgery
Training and experience: Look for a craniofacial surgeon who has extensive training and experience in the procedures you need. This includes specialized training in craniofacial surgery.  Also ask about case volume and publications in the field of craniofacial surgery.
Referrals and recommendations: Ask for referrals and recommendations from your primary care physician, other healthcare providers, and patients who have undergone similar procedures. You can also check online reviews and ratings to get an idea of the surgeon's reputation.
Communication and bedside manner: Choose a surgeon who listens to your concerns, answers your questions, and makes you feel comfortable. Your surgeon should be able to explain the risks, benefits, and alternatives of the procedure in a way that you can understand.
Hospital affiliation and facilities: Consider the hospital or surgical facility where the surgeon operates. Look for a facility that is accredited and has a good reputation for safety and quality of care.
By considering these factors, you can find a craniofacial surgeon who has the skills, experience, and compassion to help you achieve the best possible outcome.
Schedule your Cleft/Lip and Craniofacial treatment in Memphis
If you have any questions or want to schedule an appointment, contact us and our team will be glad to support you