Morpheus8 Face in Memphis
Morpheus8 is a new subdermal adipose remodeling device (SARD) that fractionally remodelsand contours the face and body. Penetrating deep into the skin and fat, this morphs the agingface of body into a more desired smooth and sleek appearance, for all skin tones. Morpheus8 has the ability to penetrate deeper into the skin than any other micro needling device, going as deep as 4mm. Patient comfort is a major advantage of this device because of the sharper needles and tiny punctures it causes in the skin without tugging or pulling.M8 can be used for, but is not limited to treating wrinkles, acne scars, stretch marks surgical scars, and more.

MORPHEUS8 is a fractional skin treatment that stimulates collagen production of the underlying layers of the dermis. By targeting the deeper layers of the skin, the building blocks will reorganize themselves in a natural anti-aging process.
What is a fractional skin modeling?
Fractional radiofrequency is a type of aesthetic treatment that uses electromagnetic waves to stimulate collagen production and the skin's healing process, making it acquire a more regular and uniform appearance. The application of this technology is indicated to soften stretch marks, wrinkles, acne spots, and sagging, improving the texture and firmness of the skin.
Currently, aesthetic medicine has several devices that use fractional radiofrequency technology for different purposes. Morpheus8 stands out for offering versatility and consistent results, promoting an effect similar to lifting and enabling the remodeling of various areas of the body and face. The device reaches deeper layers of the skin, leading to fat clotting and tissue contraction.
For this, the technology uses not only minimally invasive radiofrequency but also applies an independent thermal field that distributes heat evenly. As a result, the localized fat that is present in the treated region is liquefied and eliminated by the body, improving the patient's contours and improving skin contraction.
What are the benefits of Morpheus8?
The benefits of Morpheus8 are numerous: in addition to stimulating collagen production, as mentioned above, the technology also helps to improve body and facial contours. Other benefits are: 
Rejuvenation – By stimulating the production of collagen fibers, Morpheus8 promotes dermal rejuvenation, even restoring the volume we lose as we age, which is one of the causes of sagging.
Treatment of sagging – This same stimulus to collagen production tones the treated area, in addition to giving the skin more support and elasticity.
Wrinkle Reduction – Fine lines, wrinkles, and furrows are mainly caused by loss of collagen, dryness, and reduced volume in the face. Morpheus8 promotes the so-called tightening effect, which is skin toning. When applied to the face, it firms the skin in a very natural way.
Fat Reduction – One of the great effects of Morpheus8 is fat reduction. This is because the same heat waves that bring numerous benefits to the skin also help to break down the fat cells (lipolysis), causing areas with localized fat to be reduced.
Treating Stretch Marks – The primary cause of stretch marks is the breakdown of collagen and elastin cells. Due to its stimulating action on collagen production and skin cell renewal, Morpheus8 also ends up being an important ally of the overall beauty of the skin. 
How many treatments will I need?
Depending on your Morpheus8 treatment regime you can expect to have between 1-3sessions.
How quickly will I see results?
Visible results can be seen within a few days, but typically after three weeks, the most noticeable results appear. Improvements continue up to three months after treatment.
Can anyone use Morpheus8?
The benefit of Morpheus8's color-blind technology is that it can be used on all skin types. The unique properties allow even darker tones to be treated.
Can his be used in combination with other treatments?
Yes, Morpheus8 can be used in the same treatment session, or a few days after other treatments
When can I put make-up on after treatment?
Since patient downtime is minimal, makeup can be applied 1 to 2 days after the treatment. Patients should expect to see micro lesions a few days after treatment and slight redness for up to 1 week depending on treatment parameters
What kind of post procedure care is required
Patients should moisturize the treatment area and avoid direct sun exposure. It is also recommended that patients use good, broad-spectrum sunscreen every day. In addition to reducing their future risk of skin cancer, sunscreens also reduce wrinkles and slow the aging process
"Dr. Robert D. Wallace has been recognized for many years as one of the best plastic surgeons in the United States and has an international reputation for his work in craniofacial, cleft, and cosmetic surgery. He has been on Castle Connelly's Top Doc list and Best Doctors award for many consecutive years. In addition, he was selected by Newsweek magazine in 2021 and 2022 as one of the top 100 plastic surgeons in the USA on their list for facelift and rhinoplasty surgery. In 2022 he was honored by Memphis Business Journal with the Healthcare Hero award in the physician category for his work in pediatric and craniofacial surgery. He has published multiple medical articles and book chapters in plastic surgery literature."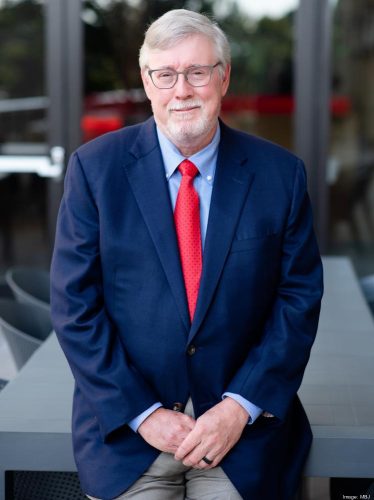 Schedule your Morpheus8 treatment in Memphis
If you have any questions or want to schedule an appointment, contact us and our team will be glad to support you