Chin Augmentation in Memphis
Chin surgery, or mentoplasty, is a surgical procedure to reshape the chin either by enhancement with an implant or reduction surgery on the bone.
Plastic surgery, and other minor office procedures, can often be performed on the lower jaw line and chin area to improve proportions of the face and to help with one's confidence and self-esteem. These types of interventions are frequently suggested by board-certified plastic surgeons to improve the harmony of facial features and improve the chin/jaw/cheek/forehead balance.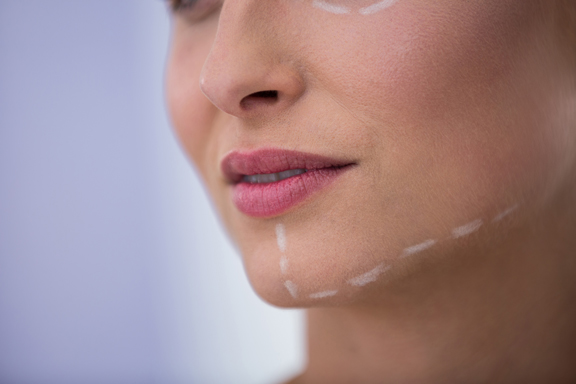 Sometimes bone from the jaw itself can be moved forward in an operation called a mentoplasty or genioplasty. Alternatively, shaped silicone implants can be used to give more projection to the chin. Conversely, bone can be removed to decrease an overly projecting chin. Furthermore, modifications to the upper and/or lower jaw can be advised for improved chewing dynamics and occlusion – or how the teeth fit together. These operations can range from simple to very complex.
Many times a plastic surgeon may recommend chin surgery or procedures to a patient having a rhinoplasty in order to achieve better facial proportions, as the size of the chin may magnify or minimize the perceived size of the nose.
Additionally, with recent advances in technology, and after obtaining informed consent after reviewing all options, risks and benefits, your plastic surgeon may suggest off-label use of FDA-approved gel filler material as an alternative for providing augmentation of the chin area that may last for a shorter duration.
Consultation and Preparing for Surgery
During your consultation be prepared to discuss:
Your surgical goals
Medical conditions, drug allergies, and previous medical treatments and specifically any problems you have had with your eyes
Current medications, vitamins, herbal supplements, alcohol, tobacco, and drug use
Previous surgeries
Your surgeon will also:
Evaluate your general health status and any pre-existing health conditions or risk factors
Examine your face
Take photographs
Discuss your options and recommend a course of treatment
Discuss likely outcomes of chin surgery surgery and any risks or potential complications
The success and safety of your chin surgery procedure depends very much on your complete candidness during your consultation. You'll be asked a number of questions about your health, desires and lifestyle.
Be sure to ask your plastic surgeon questions. To help, we have prepared a checklist of questions to ask your plastic surgeon that you can take with you to your consultation.
It's very important to understand all aspects of your chin surgery. It's natural to feel some anxiety, whether it's excitement for your anticipated new look or a bit of preoperative stress. Don't be shy about discussing these feelings with your plastic surgeon.
Step 1 – Anesthesia
Medications are administered for your comfort during the surgical procedure. The choices include local anesthesia, intravenous sedation and general anesthesia. Your doctor will recommend the best choice for you.
Step 2 – The incision
A chin surgery requires different incisions based on the technique used as well as on your surgeon's preferred approach. Some plastic surgeons work through through an incision inside the mouth, whereas other plastic surgeons perform the operation through an incision under your chin.

Step 3 –
Closing the incisions
Sutures, skin adhesives or tapes close the skin incisions.
Step 4 – See the results
Your chin surgery will result in a bigger or smaller chin, depending on whether your goal was enhancement or reduction. The results of solid chin implants are permanent.

The decision to have chin surgery is extremely personal. You'll have to decide if the benefits will achieve your goals and if the risks and potential complications of chin surgery are acceptable.
The risks include:
Anesthesia risks
Asymmetry
Bleeding
Chin implant displacement
Deep vein thrombosis, cardiac and pulmonary complications
Fatty cysts
Fatty tissue found deep in the skin might die (fat necrosis)
Fluid accumulation (seroma)
Hematoma
Infection
Lumpiness
Numbness or other changes in skin sensation
Persistent pain
Poor healing of incisions
Possibility of revisional surgery
Skin discoloration and/or prolonged swelling
Skin loss
Suboptimal aesthetic result
Thick scar tissue around chin implant (capsular contracture)
Unfavorable scarring
These risks and others will be fully discussed prior to your consent. It is important that you address all your questions directly with your plastic surgeon.
Following your chin surgery, gauze dressings or bandages may be applied to your incisions. An elastic bandage or compression garment may minimize swelling and support the chin as it heals following surgery. Alternatively, you may not have any dressings or bandages. If you have a chin implant placed through an incision inside your mouth, you may be placed on a liquid diet and/or given special mouth rinses.
You will be given specific instructions that may include:
How to care for your surgical site(s) following surgery

Medications to apply or take orally to aid healing and reduce the risk of infection
Specific concerns to look for at the surgical site or in your general health
When to follow up with your plastic surgeon.
Be sure to ask your plastic surgeon specific questions about what you can expect during your individual recovery period:
Where will I be taken after my surgery is complete?

What medication will I be given or prescribed after surgery?
Will I have dressings/bandages after surgery? When will they be removed?
When can I bathe or shower?
When can I resume normal activity and exercise?
When do I return for follow-up care?
Do I need to be on a specific diet after surgery?
Healing will continue for several weeks as swelling decreases. Continue to follow your plastic surgeon's instructions and attend follow-up visits as scheduled.
The final results of chin surgery may be initially obscured by swelling. The practice of medicine and surgery is not an exact science. Although good results are expected, there is no guarantee. In some situations, it may not be possible to achieve optimal results with a single surgical procedure and another surgery may be necessary. Some patients will 'touch up' their results using injectable fillers instead of returning to the operating room.
When you go home, if you experience shortness of breath, chest pains or unusual heart beats, seek medical attention immediately. Should any of these complications occur, you may require hospitalization and additional treatment.
Following your physician's instructions is key to the success of your surgery. It is important that the surgical incisions are not subjected to excessive force, abrasion or motion during the time of healing. Your doctor will give you specific instructions on how to care for yourself.
"Dr. Robert D. Wallace has been recognized for many years as one of the best plastic surgeons in the United States and has an international reputation for his work in craniofacial, cleft, and cosmetic surgery. He has been on Castle Connelly's Top Doc list and Best Doctors award for many consecutive years. In addition, he was selected by Newsweek magazine in 2021 and 2022 as one of the top 100 plastic surgeons in the USA on their list for facelift and rhinoplasty surgery. In 2022 he was honored by Memphis Business Journal with the Healthcare Hero award in the physician category for his work in pediatric and craniofacial surgery. He has published multiple medical articles and book chapters in plastic surgery literature."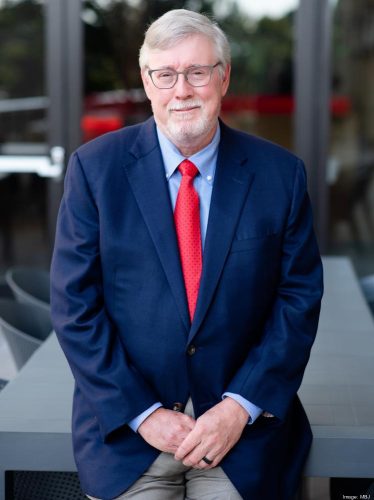 Schedule your Chin Augmentation treatment in Memphis
If you have any questions or want to schedule an appointment, contact us and our team will be glad to support you